Reos and Foreclosures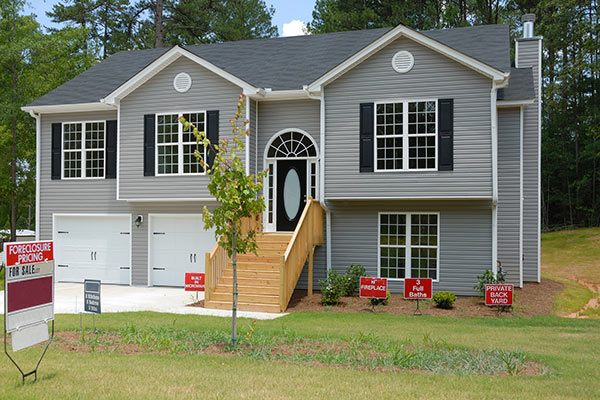 A NOD (Notice of Default) may be filed with the county recorder's office by a lender if a property owner in this state defaults on their loan. NOD's are public information and may be researched through the recorder's office. Publication of the foreclosure information in a local newspaper for three weeks prior to a sale is part of the process. Foreclosure sales are usually held on the courthouse steps. You must have cash or certified funds available to purchase one of these properties. No title policy is issued to protect you when you buy at a foreclosure sale. Title to the property may not be "Free and Clear". Liens may exist that "cloud" the title. Homeowners with equity in the property will commonly list it with an agent in an attempt to sell it prior to the foreclosure.
If a property doesn't sell at the foreclosure auction, it becomes an REO. If more money is owed on the property than it's worth, potential buyers usually stay away from the foreclosure auction. The lender will then take the property back as an REO or Real Estate Owned Property. Bank REO departments contact listing agents and put properties back on the market through normal channels. These properties may be listed below market value, but not by as much as you think. Banks may be anxious to move REO's off their books, but they don't want to give them away to you. Remember, they're trying to recover the money they loaned on the property in the first place. Frequently, buyers are unaware that the property is an REO until after the offer is presented. One of our responsibilities is to find out this information in advance to help you formulate the best purchase strategy.
The safest foreclosures are REO's Buying a property that has been taken back by the bank and put on the market for sale is the safest way to buy a foreclosure property. A title policy will be issued putting you in a much safer position. Some government agencies sell REO's through their own web sites. Buyer's Real Estate is setup with these agencies to help you purchase an REO property. Some agencies offer great purchase incentives to certain groups. For example, HUD has an "Officer Next Door" program offering a 50% discount to law enforcement officers in designated revitalization areas. HUD also offers a 50% discount to qualified teachers in a "Teacher Next Door" program. Program restrictions do apply.
For more information about purchasing foreclosures or REO's, please give us a call.